Professional quality, be trustworthy

Zhejiang Nanxing Technology Co., Ltd,is a high tech enterprise who is professional at producing finance machines and office equipment. We especially focus on bill counters' development and selling, "pursue excellence, make the best products" is our principle. We set up a new standard according to the industry's requirement, and strict quality control at the beginning of the raw material to ensure the best quality of our products.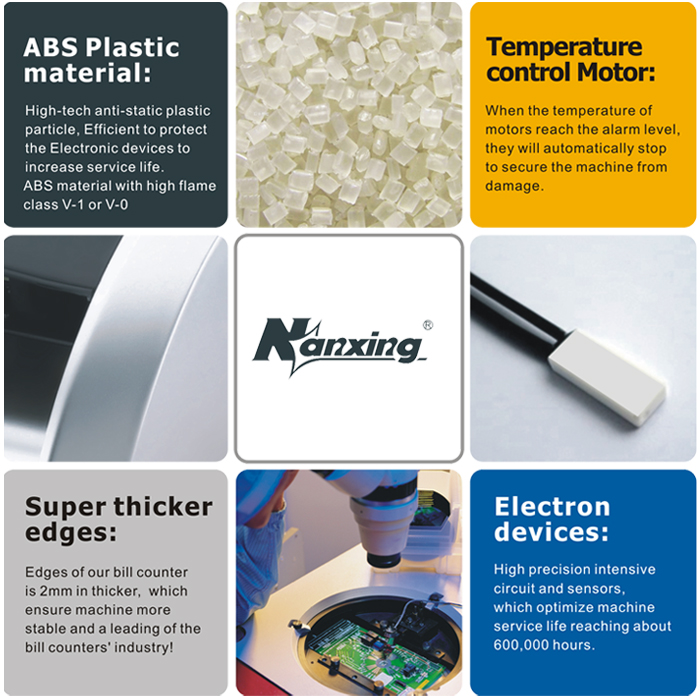 Professional working attitude
Along with more than 10 years' development, we have trained many good staffs, which has largely enriched the production foundation of "Nanxing" Brand. Summing up years' experience and referring to High-end electronic products testing process, We have set up a high-level production managing system to be suitable for "Nanxing" Brand characteristic.